Position of SB C&S
One of the main business categories of SoftBank Corp.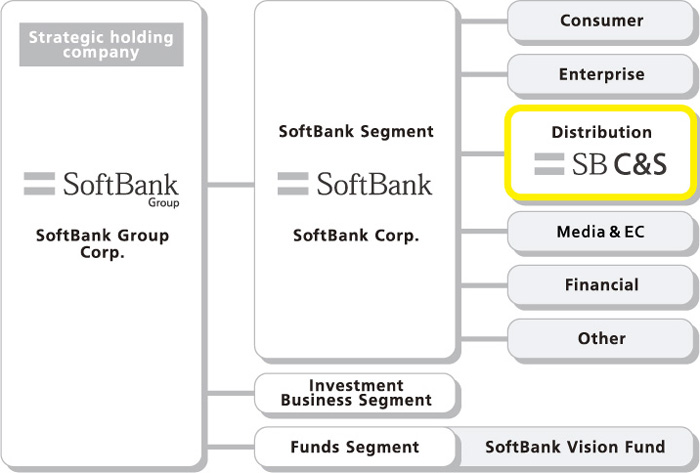 History
In the IT distribution business, which is where it all began for the SoftBank Group, and other business fields,
SB C&S continues to swiftly offer cutting-edge products and services in response to technological evolution and changes in the market environment.
1981

SOFTBANK Corp. Japan established. Commenced operations as a distributor of packaged software.

1990

Changed trade name to SoftBank Corp.
Established SoftBank Frameworks Corp. (currently SB Frameworks Corp.)

1999

Spun-off the distribution segment into SoftBank Commerce Corp.

2001

Established DeeCorp Limited.

2003

Established SoftBank BB Corp. (currently SoftBank Corp.) Merged distribution and broadband segments.

2006

Established BB Softservice Corp.

2007

Launched mobile accessory brand– "SoftBank SELECTION."

2008

Launched e-procurement service–"PurchaseOne."

2014

Established SoftBank Commerce & Service Corp.

2019

Changed trade name to SB C&S Corp.